Guinea pigs at Riddles Creek, sheep at Penfield and bunnies at Bundoora. There is no doubt that the people of Goodstart Early Learning love their animals. But did you know Goodstart Bundaberg now has four hermit crabs named Laalaq, Ladybird, Sparkles and Jumpy?
Living in the "penthouse" in the pre-kindergarten room, the hermit crabs have joined many other centres in owning their own animals.
Centre director Sharon Skinner said the love of pets came from a determination to be a service which builds strong relationships with families and the community.
"It's all about making the centre as comfortable as possible for the children and having pets can really help with that," Ms Skinner said. "They give the children something to look forward to when they arrive in the mornings, and can help settle them in for the day."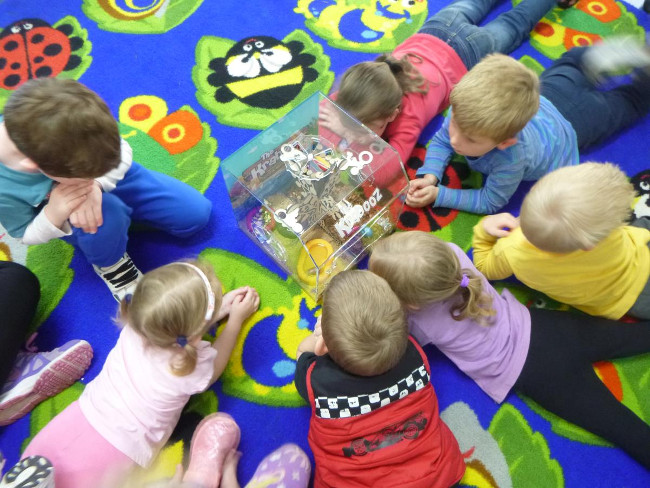 Pets have also been shown to alleviate stress and anxiety, and while dogs are credited for showing the most success in psychiatric treatment, other animals may help.
The Goodstart Early Learning Bundaberg centre is an exceeding centre in all seven categories under the National Quality Framework.
"I think our team is key to what makes our centre special," Ms Skinner said. "We act on any concerns the team may have quickly, have really open channels of communication and ensure the team is all on board.
"We look at the strengths of each individual educator and identify what they can do for the centre."
Ms Skinner said she also enjoyed communicating with the parents to keep them in the loop and used The Goodstart Practice Guide extensively.
"The team is now using it as a tool within their rooms, identifying issues within the rooms and fixing any problems."
The centre features an outdoor area which was recently renovated and planted with vegetables including carrots, lettuces, beans, they have a worm farm as well and composting.
"We're very community-orientated as well and have parents here who are doctors, nurses and dentists. We encourage them to come in and talk to the children about what they do.
"One of our mums speaks four different languages and helps settle people from different non-English speaking backgrounds. They come in to the centre and read in their first language and then one of our educators will read the same book in English," Ms Skinner said.