Why choose Goodstart for kindy or preschool?
We know you're busy. We also know that choosing a kindergarten or preschool is a huge decision. It's one you want to get right, and we're here to help.
Let's look at our kindergarten and preschool programs. We'll tell you what we do, how it benefits your child, you and your family. At Goodstart, we're for all Australian children having the learning, development and wellbeing outcomes they need for school and life.

We're

for high-quality early learning
All our

k

indergarten and preschool teachers are bachelor qualified. 

We're led by the Australian Early Learning Years Framework, the gold standard in Australian early childhood education. 

Nationally, we're approved by the Australian Children's Education and Care Quality Authority (ACECQA). 

We have the Victorian Government Kinder tick. 

We have the Queensland Government Kindy tick. 

We're

for a

play-based early learning approach 
Play supports children's intellectual, social, emotional and physical growth.

Research shows a play-based learning is the most effective way to support children's development. 

The benefits of early years play-based learning carry through to school and beyond. 

Our qualified teachers design and deliver high-quality play-based programs tailored to your child's interests and needs. 



We're

for preparing children for school and life!  
We help build the developmental skills that prepare them for formal schooling (school readiness). 

We assess and review their developmental progress leading up to school to ensure they're on track. 

They'll learn to question, solve problems, and experiment across the curriculum areas. 

We build out routines that support their growing independence.

We encourage them to become confident and active classroom participants.

They learn how to get along with others and be a good friend - the best life skill!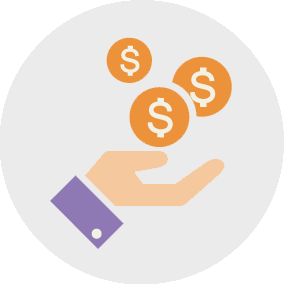 We're for providing great value
We'll help you customise your sessions to get bang for your buck and maximum value for your childcare subsidy. 

You can choose 9-hour, 10-hour or all-day sessions because everyone's different, and families grow and change. 

We don't charge for public holidays because why should you pay for a service you can't use? 
Want to know more? Download one of our kindy guides or a preschool guide.
Find somewhere quiet (the impossible dream with kids!) and have a read.

Maybe you've got more questions? No worries! Call our amazing Family Services Team or visit your local centre and ask away.
Did you know that we don't charge for public holidays?
We're not for profit, so we can do more for children