An Alice in Wonderland extravaganza has been planned by
Goodstart Early Learning Moama
in a celebration of this year's Book Week theme Find Your Treasure.
Held from August 18-24, Goodstart Moama will join hundreds of Goodstart centres throughout Australia taking part in Book Week celebrations, in a nod to ensuring every child in the not-for-profit organisation's care has access to a high-quality language and literacy program.
Moama's 15 educators and support staff will each dress up as a different Alice in Wonderland character for day of Book Week.
The centre will be transformed into a Wonderland, complete with looking glasses and giant cards placed down the centre's main hallway to depict the rabbit hole.
A Murray Shire Council librarian will attend the centre on the Tuesday of Book Week to read Alice In Wonderland and other stories to the children.
The culmination of the event will be a morning tea on the Friday of Book Week, featuring Eat Me, Drink Me food, which will be open to all of the Moama community.
Centre director Anna Monro said her team were excited to be part of the Book Week event.
"We have the team dressing up as the Tweedle twins, the White Rabbit, the Mad Hatter, a Japperwocky, and of course, the Queen of Hearts, which I will dress up as," Ms Monro said.
"We really want to celebrate Book Week this year and highlight the importance of reading to children," Ms Monro said. "Reading ignites a child's imagination and curiosity and promotes healthy brain development that lasts a lifetime."
"We thought Lewis Carroll's Alice in Wonderland was the perfect book to engage children in early learning, while ensuring they had fun," she said.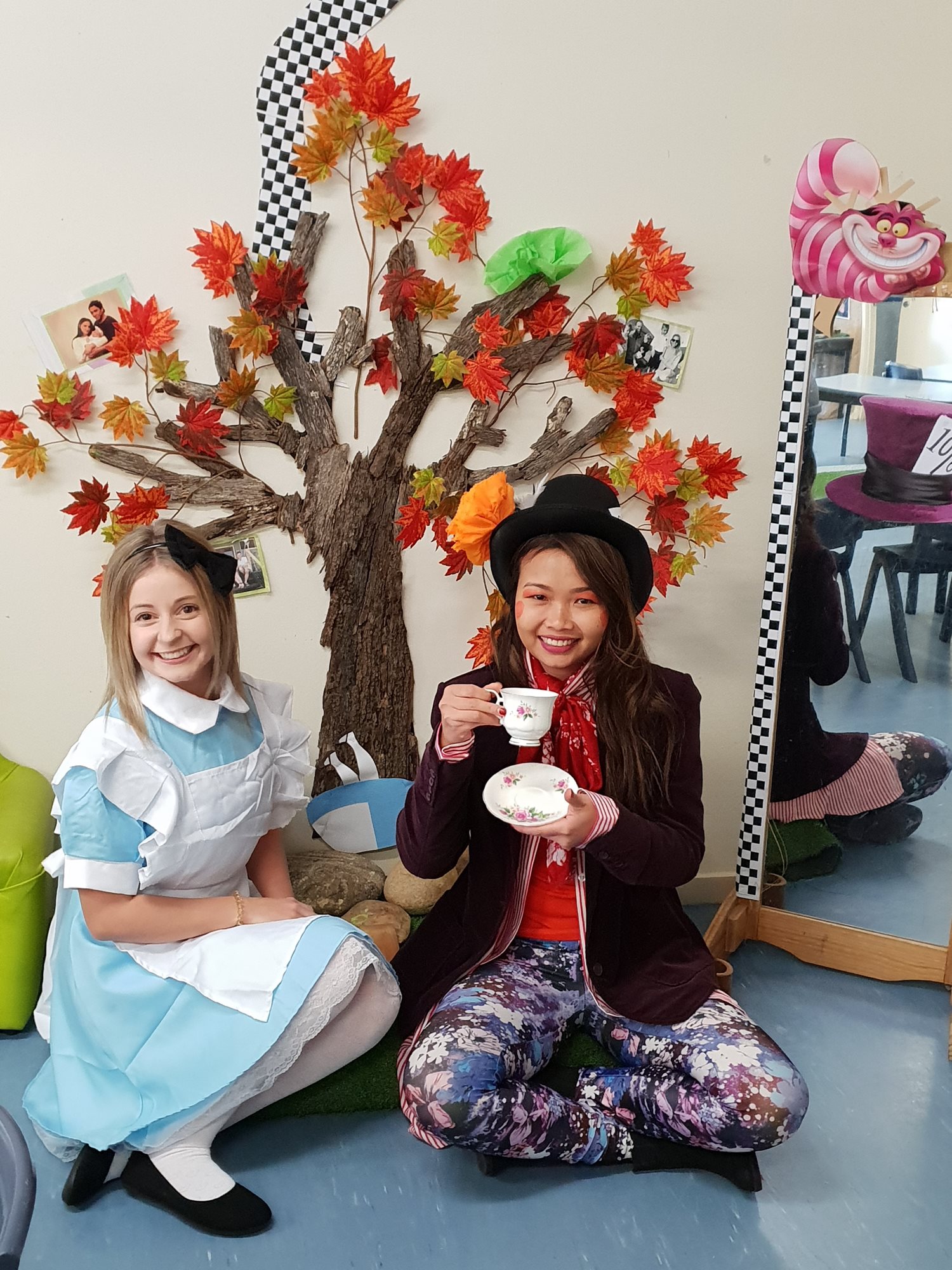 Greg Antcliff, Goodstart national manager professional practice, said evidence revealed how vital language and literacy was to children's overall development.
"It's the foundation for doing well at school, socialising with others, developing independence and succeeding in life," Mr Antcliff said.
Goodstart early childhood educator Lisa Palethorpe said reading helped a child's cognitive and language development and could create great bonding moments between parents and children and educators and children.
"In the first five years, a child's brain is developing rapidly and at a faster rate than at any other time in their life," Ms Palethorpe said.
"Reading to your child and then teaching them to read promotes healthy brain development that lasts a life-time."
Goodstart Early Learning is a proud partner of the Children's Book Council of Australia (CBCA) 2018 Book Week being held August 18-24.