Local families took advantage of the opportunity to learn from the best and pick up some nutrition tips at a community cooking event hosted by celebrity chef Ben Milbourne.
The event hosted by Goodstart's Tasmanian Team at the Montrose Bay Yacht Club included cooking demonstrations, snack-making and ideas and tips for packing healthy lunch boxes.
"It's all about teaching people that you can pull together healthy, fresh meals really quickly and inexpensively with a few little skills," Milbourne said.
"Once I had kids I realised how important it was to educate a young generation and the next generation about food literacy."
Goodstart centres in Tasmania have partnered with Milbourne to spread the word about the importance of healthy eating for children.
The aim is to create seasonal food that is child-friendly. Milbourne is working with centre cooks to provide inspiration that will also improve the nutritional offering for children.
He wants to pass on his passion for healthy eating and encourage parents to teach their children from an early age that meals can be healthy and also taste good.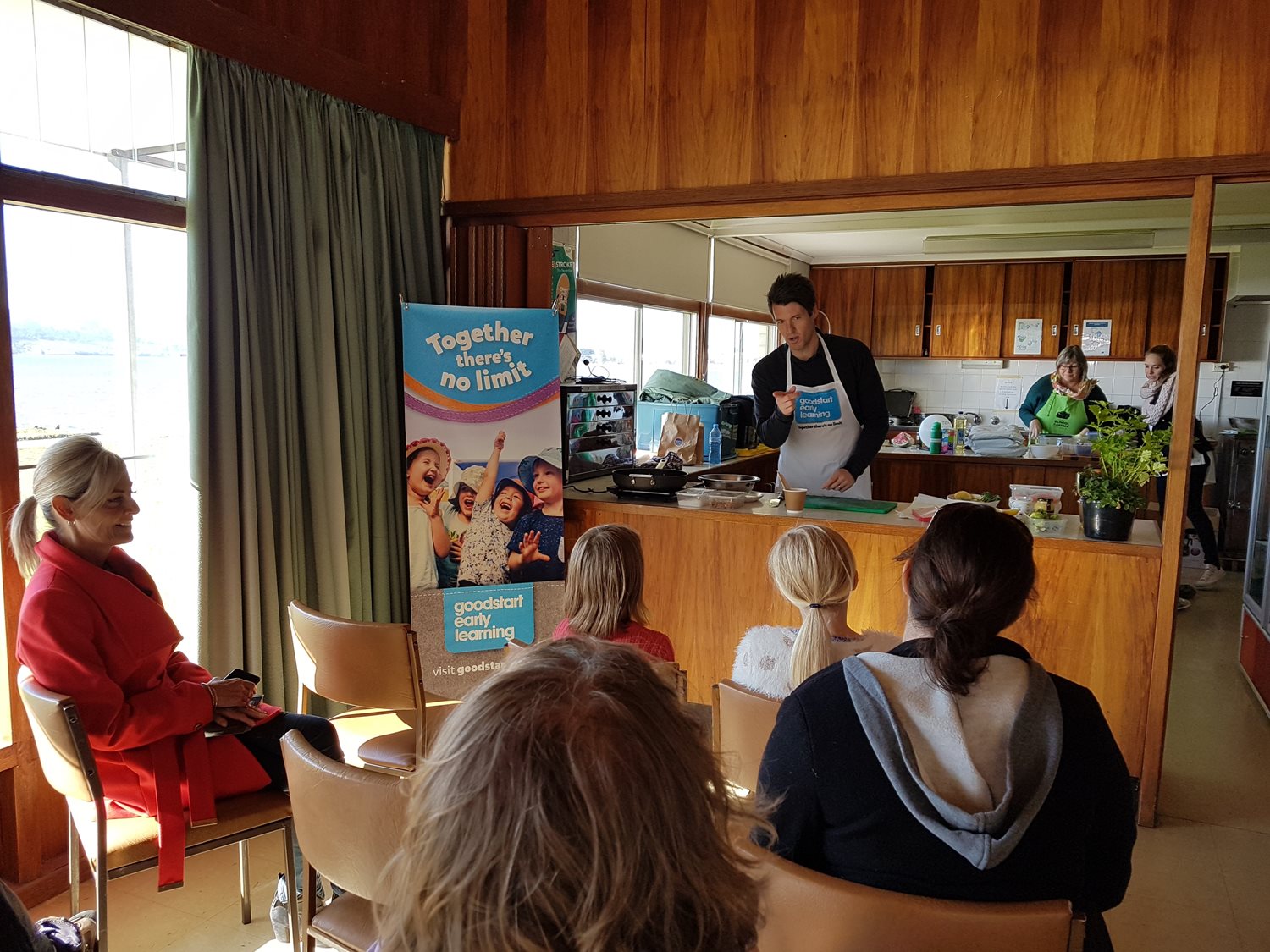 The program draws on Tasmania's locally grown produce. Fresh food has a higher nutritional value which helps children's growth and general health.
Goodstart Glenorchy centre director Larissa Bellette said the program was designed to give children the best start in life.
"We know families are time poor, we know they are busy and we want to start making it easier for them," she said.
"We don't want children growing up experiencing obesity or health issues, we want them to have the best possible life they can."
Milbourne rose to fame as a celebrity chef after he appeared on
Masterchef Australia
.