Challenging the stereotypes she says many people make about Indigenous Australians will be the aim of Bess Spurgeon as she heads off to Fitzroy Crossing.
The Goodstart Early Learning Brighton educator, who has been selected for a three-month secondment to Baya Gawiy Buga yani Jandu yani u early learning centre, said many people only saw one side of Aboriginal communities.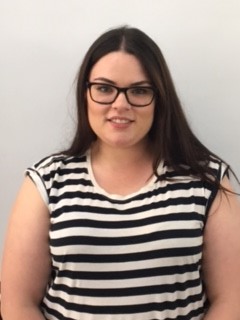 "I have worked with many Aboriginal families and have seen many different demographics," Ms Spurgeon said. "And I think it's time we changed the way in which we think about Aboriginal Australia."
The Baya Gawiy Buga centre, in the heart of Fitzroy Crossing, four hours from Broome in WA, was set up about five years ago under the National Partnership Agreement on Indigenous Early Childhood Development.
It provides care for 30 families with children ranging from four months to four years of age, 70 per cent of whom are Aboriginal.
"I first became interested in doing this secondment because I did all of my placements while studying my diploma at Kura Yerlo Childrens Centre in Adelaide.
"During this time I realised indigenous people come from many different socio-economic groups, from many different family backgrounds, and I want to explore that.
"It was an eye-opener and an experience I was very glad to be have been involved in."
She said she would now like to broaden her involvement, learning from new experiences and taking those learnings back into her work as an early childhood educator.
Far from being concerned about being away from family and the comforts of home, Ms Spurgeon said she was most worried about spending three months in the heat.
"That's going to be a challenge for me because I'm not that great in the heat," she said. "And it will be good for me to miss my family and realise how much they mean to me."
Back home at Brighton, Ms Spurgeon said she enjoyed creating messy play opportunities with the children.
"I really enjoy doing art and craft and painting with the children. I love spending time with the kids and have built up close relationships with them so it will be interesting to see how I go leaving them behind for a few weeks. "
Eight educators will live and work in Fitzroy Crossing in 2017. The educators were chosen based on their educational, cultural and emotional attributes.