When Gordon the sheep first joined the team at
Goodstart Penfield
, he wasn't very comfortable with hanging out with the rest of the livestock.
The 10-month-old had been hand-reared and was used to being with humans inside the house. However, fast forward and the sheep who thought he was a dog is now happy being a sheep.
While he still likes to meet and greet the children at Penfield every day, he happily spends time with the centre's 11 other sheep, two goats, four chickens and five ducks.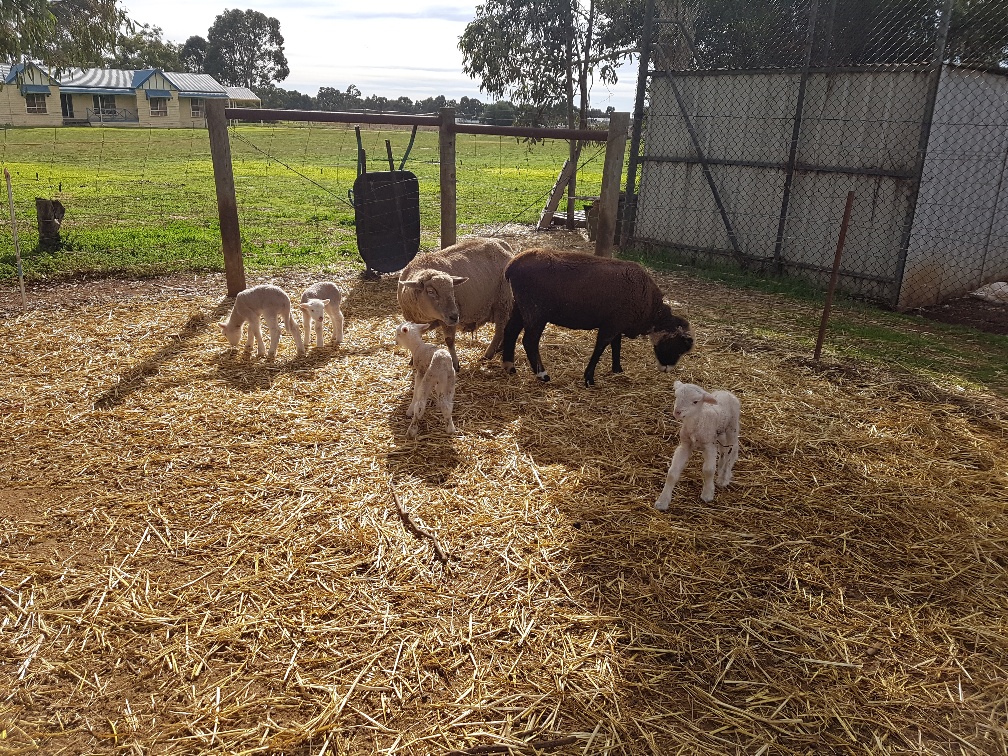 It's a menagerie that centre director Annette Denton said makes the early learning experience incredibly special.
"We think it's a brilliant experience for the adults and children alike to take part in because they see the sheep grow from babies into adults and really form bonds with them," Ms Denton said.
"These are valuable learning experiences and are something children don't get to see in most early learning environments."
Sheep Ali and Tommy were born about three years ago and were hand-raised by children and staff at the centre. Tommy went on to father two lots of twins Luke and Leah and Charlie and Charlotte.
"We do talk to the children about everything that happens here and I think that's important. We are hoping we don't have any more babies in the next year or so."
The two goats Ebony and Patch have been at the centre since they were babies are now about three years old.
The large 4ha property at Penfield is looked after by Barry the maintenance man who mows the yard, buys in the feed for the animals and ensures they are well looked after.
Ms Denton said the main challenges the centre faced were ensuring the children felt safe and weren't scared of the animals.
"Sometimes it's a challenge getting out there to feed the animals when it's really hot and allergies can be a problem so we have to keep an eye of that.
"But generally the animals have just become a part of what we do here and we have so much property, the children always have something to explore and somewhere to roam."