In the heart of Gladstone, a Goodstart centre has become a thriving multicultural community with educators and families from all around the world now part of its Goodstart family.
In the last two years,
Goodstart Gladstone – Toolooa Street
has welcomed families from nearly 30 different nationalities through its doors.
As well as Australian, this includes cultures such as Egyptian, German, Indian, Swiss, New Zealand, Philippians, Zimbabwean, South African, Mauritian, Aboriginal, Torres Strait Islander, Italian, Irish, Scottish, Thai, Hungarian, Vietnamese, Kenyan, Bangladesh, Tongan, and Maori just to name a few.
Director Marlies Coleman said the centre as a whole was very diverse with many different families, generations and cultures represented.
"We are incredibly proud of our approach to cultural inclusion at Goodstart – by embracing the different cultural beliefs, practices and individual needs of all of our families, we are able to create a sense of belonging for everyone who attends the centre," Ms Coleman said.
"Having a culturally diverse team we are able to work closely with families to help settle new children into care as staff can communicate with the children and families when English is their second language."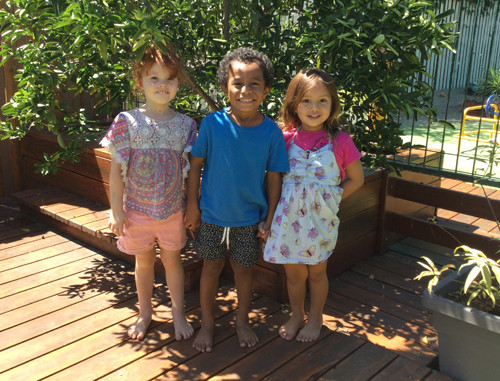 The centre holds many events throughout the year to celebrate special occasions with children, such as Chinese New Year, Waitangi Day, NAIDOC Week, Heritage Day, Harmony Day and Thanksgiving, with families provide knowledge and ideas. Aunty Neola, a local aboriginal elder also visits the centre once a week to educate the children, educators and families about her indigenous culture.
"We love involving our families and getting a better understanding into their culture and traditions and will often invite them to share stories or do activities with children. Just recently one of our mums who is from Egypt came in to talk to the children about her culture. She showed us photos and cultural dress from her home. This has extended with the children doing water colours around the Egyptian pharaoh head dress, and they are now working on the pyramids and designing the sand and surroundings," she said.
Ms Coleman said acknowledging and celebrating their community's cultural diversity is an important experience for children.
"When children have the opportunity to engage in cultural education at an early age, it enables them connect and contribute to their world around them, helping them to become strong members of the community," she said.
"Children are then able to form a strong sense of identity and understanding of diversity as well as who they are themselves. It also influences how they interact in relation to others with care, empathy and respect.
"With this understanding, children are able to develop strong foundations in cultural and language or languages of their family and the broader community without compromising their own cultural identities."