There's no obstacle our leadership team at Goodstart Parramatta can't overcome. Read how the team quickly formed a bond through a shared vision to provide high quality care no matter what challenges they faced.

Danielle Samra, Centre Director
When I first joined Goodstart Parramatta in February 2020, it was my first experience as a Centre Director. I was very nervous about starting with a new organisation, meeting families and leading the centre team. My first priority coming to the service was to build safe, secure and reciprocal relationships with children, families and the educators.
I am grateful that my Assistant Director Mel has the same vision and values for early childhood that I do. Linking our separate experiences together and aligning it with our passion and attention to detail we began to actively collaborate with one another forming a strong, trusting bond that opened opportunities for quality improvement throughout the service.
It was great establishing that partnership with Mel so quickly because only a month after I started we were caught up in the community lockdown due to COVID. One of our room leaders had gone overseas to visit family, and ended up being stuck there until December. This gave me opportunities to work directly with educators and allowed me to quickly build relationships with families and the educators as well as get to know other centre directors across Goodstart and learn from their experience.
It was a very challenging time for our team and our families, but by working closely with Mel we were able to access the extra support provided by Goodstart. We connected with our Area Manager on a regular basis for guidance, as well as Practice Improvement Teams and the Learning Hub to provide us with the tools we needed to continue to provide quality learning for children at the centre. We also received regular updated information and safety and hygiene to ensure our centre continued to be a safe environment for both children and the team.
What's worked well for us is having very open communication, creating a fun and passionate learning environment, and having a shared vision and values about our centre. I always say, "team work makes the dream work!"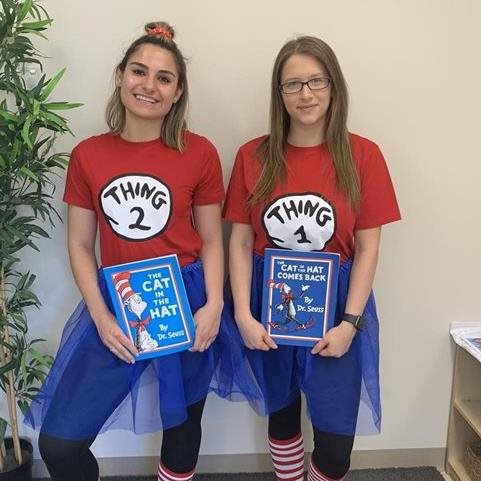 Milica Zec-Karan, Assistant Director
We have learned that part of working well together is to also approach leadership with a very open, reflective mindset. We have to be very flexible, and work with what we've got.
Like every centre, once in a while we have some maintenance issues – despite any challenges, we use them as a reflection and grow from the experiences. Last year our centre flooded and a lot of resources were lost, rather than looking at it as a loss, we used it as an opportunity for a positive change. We began to use natural resources, recycled items and liaise with our local cafes for donations such as cardboard boxes, bottle top lids etc. This positively impacted our service, children's interactions with their environment as they demonstrated more care, respect and empathy - It's one of the great things about our partnership - we're constantly looking at how we can improve and create even better experiences for the children.
Part of that has been working together to really support other team members. We're organising a lot of professional development, and we've seen our team take that on board and it's evident that practice is constantly improving.
We both really like that while we're part of a big organisation that gives us a lot of support, we're also given a lot of autonomy to lead our centre in a way that's best for our families, children and communities. We're given a lot of freedom along with support and guidance and I think that has helped us stay really excited about what we can do at Goodstart Parramatta.

If you would like to find out more about working at Goodstart visit our careers page.