Amanda Norman, Head of Practice for Goodstart in regional Queensland shares her career progression journey that was made possible by working at an organisation that supports career development.
My 10 years at Goodstart has been a fun and fast ride. I've certainly learnt a lot since I started out as a centre float at Goodstart Trinity Beach all those years ago.
With the encouragement of my peers and management, I have progressed from an unqualified "float" Educator, through teaching positions, to consultant roles. I have been given so much support... time off the floor to engage in up-skilling, opportunities to attend training with my area support teams, access to additional resources on our learning hub, and goals set in Goodstart's performance excellence program.
Now I'm rolling out practice-based initiatives to regional Queensland which is what I'm most excited about.
Moving through different roles has given me great insight into the sector and a deep knowledge of the variety of work at Goodstart. I love being able to share my experience with others, and as Head of Practice, I can now make a difference for more children, families and employees.
I really enjoy working as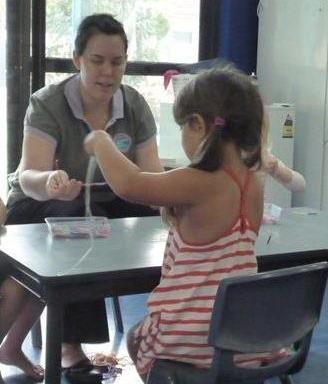 part of a team. We have a shared mission and vision at Goodstart and there's a sense of collegiality… it's one of the things that I love and keeps me here.
The other thing I love is that growing greatness from within is key at Goodstart; it's committed to investing in people with understanding, knowledge, and drive, regardless of their role in the organisation.
Working for a not-for-profit is important to me. I see firsthand how Goodstart reinvests not only in the children but in their people. There are endless possibilities and investment in up-skilling. If you prove yourself, you might have to be patient, but the opportunities will come.
If you'd like to find out more about the roles available or what it's like to work at Goodstart visit our careers page.