We are celebrating World Teachers Day than with the announcement of our very own Goodstart Teacher, Tanya McMillan winning the prestigious 'Dr John Dwyer Excellent Leadership in Teaching and Learning' award at the TEACHX awards for 2022. You can read her entry here.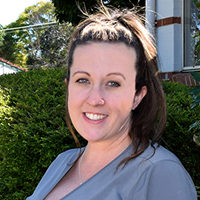 Tanya is an inspiring teacher, who works tirelessly to support the children and families at her centre Goodstart Goodna. She has been instrumental in creating an early intervention community within her centre to ensure that children and their families receive services from speech and language organisations, occupational therapists, and physiotherapists.
Tanya has created a physical space for the programs with a sensory and early intervention therapy room. This room is available to all families at the centre.
Tanya engaged the support of local Kmart, Bunnings and Rebel to donate resources to develop a room where children and families could continue therapeutic support when it was otherwise unavailable during COVID.
With the lifting of COVID restrictions children, families and the returning specialists are making ongoing use of the unique room and its resources.
For her work to be recognised is a great honour for Tanya and for Goodstart but it plays a much larger part in giving teachers in our sector a voice in the profession.
It's been a big week for Tanya who welcomed a new baby on Wednesday – so double congratulations!
Today is not only Hat's Off to Teachers but hats off to ECEC and Long Day Care for being recognised for the excellent quality teaching it delivers. You make a difference every day to our children's learning and development that helps them now and throughout school and life.
Hat's Off to Teachers!