Children at
Goodstart Craigieburn
are ready to explore their brand new playground following a significant refurbishment of the centre's outdoor and indoor environments.
A wet day in Melbourne meant children had to wait an extra day, but centre director Natasha Konstantinidis said the rain did not dampen the children's spirits.
"We have transformed our old fort into a timber boat, so seeing it get a bit of water on it is a nice sight for the children who are very keen to explore this when the sun comes out," Ms Konstantinidis said.
"Our whole centre has been completely rejuvenated from the inside out, it feels like a brand new centre. A big focus for the upgrade was to include more natural elements to our yard to encourage children to engage in more imaginative play while helping them to appreciate more natural surroundings.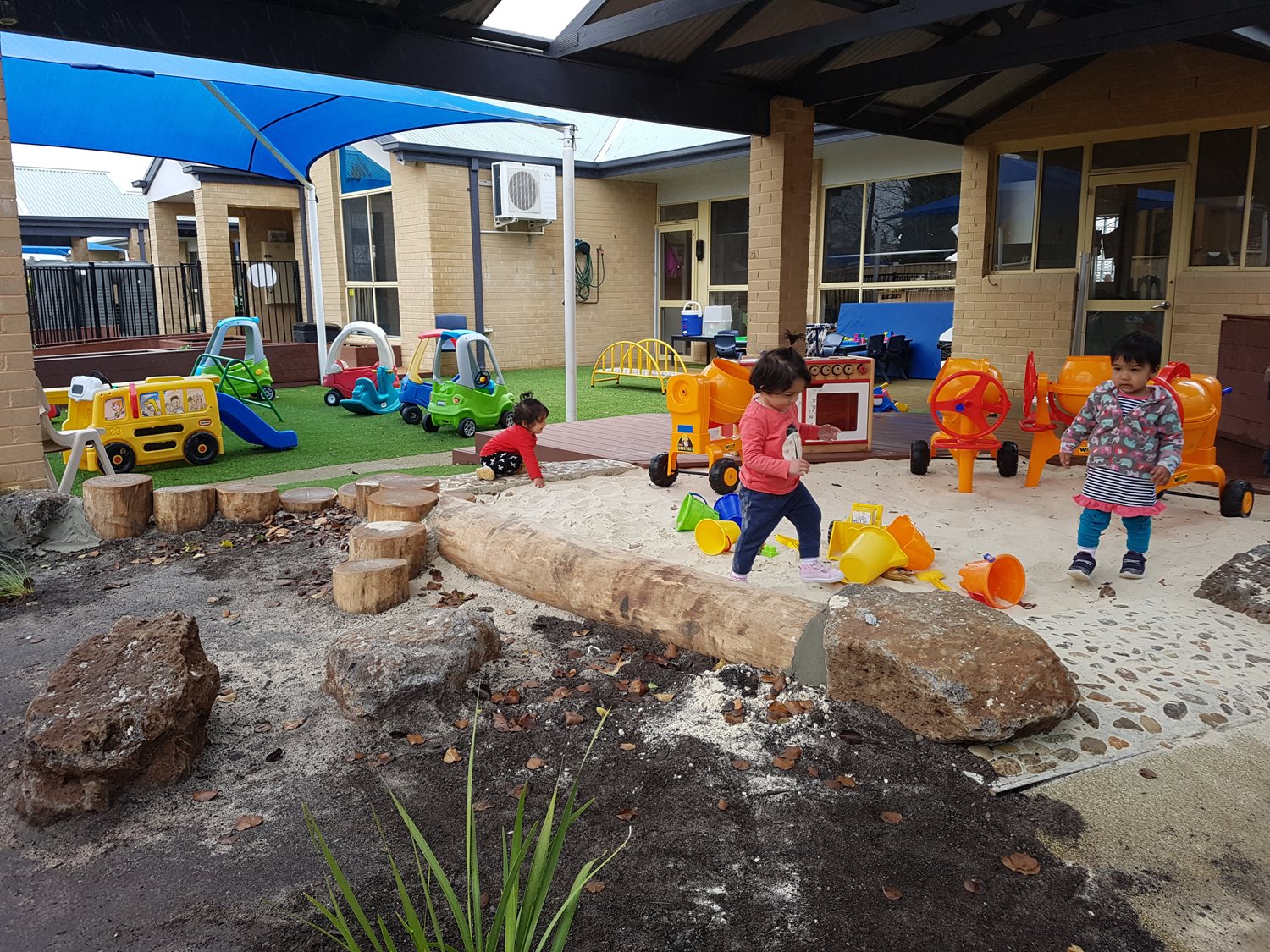 "The yard now has two lovely veggie gardens, fruit trees and plants complete with a water tanks and worm gardens, which will help us to build on our sustainability program," she said.
The $400,000 centre upgrade included new floor coverings new cabinetry and a fresh paint job throughout the centre, as well as the major yard upgrade with new play equipment and a number of natural elements including a digging patch, sensory play areas, a tunnel and a boat shaped fort fixture.
Goodstart, a not-for-profit organisation, reinvests its operating surplus into professional development of educators and staff, upgrading centre facilities, particularly playgrounds, and into new equipment and resources to help improve learning outcomes for children.
Goodstart Craigieburn would like to thank Logic Build for helping bring the vision for a 'natural wonderland for children to explore' to life.