Two new purpose-built early learning centres have opened their doors in Sydney as part of a commitment to offering affordable, high quality childcare for inner city families.
The Crescent Early Learning Centre at Annandale and The East Sydney Early Learning Centre at Darlinghurst opened their doors on October 17, helping with the 3000-place shortfall in early learning places.
Both centres, a collaboration between Goodstart Early Learning and the City of Sydney, cater for families with children aged six weeks to five years old.
The Annandale centre features a bike track, vegetable garden and a shaded outdoor play area with sandpits.
Centre director Jo-Anne Garland has worked in an early learning centre environment for 18 years. She is currently studying Aboriginal languages, has a passion for inclusion practices, education and the wellbeing of children.
The Darlinghurst centre has a striking rooftop play area with views of the city. A nearby playground, The John Birth Memorial, has been upgraded for the centre, and a private bridge over the top of Berwick Lane provides a link to another outdoor learning space.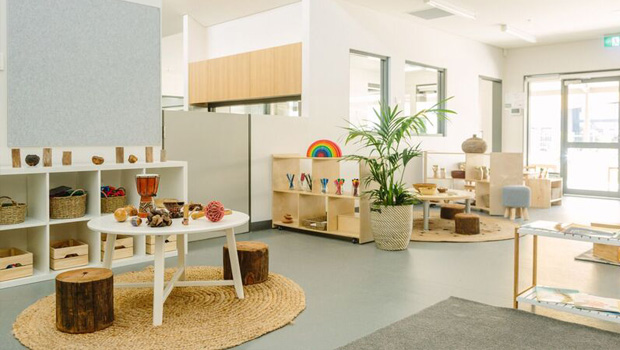 Goodstart area manager Sara Jordan said the centre would be a fantastic asset for the Darlinghurst community.
"The families of Darlinghurst have been wanting this centre for many years so to see it happen is very exciting," Ms Jordan said.
"It has beautiful city views and a lot of the original building has been repurposed from the land it was built on including sandstone boulders which feature on every level and the old railway sleepers," she said.
Meanwhile, a third new centre at Huntley Street Alexandria in Sydney, which opened last month, will hold an open day on October 22 from 10am-1pm. It will feature an animal farm, children's band The Vegetable Plot and free coffee for parents, and science experiments and arts and crafts will be held.
Goodstart CEO Julie Davison said the new centres would continue the not-for-profit organisation's commitment to providing affordable high quality early learning.
"Partnering with City of Sydney to promote much-needed, affordable long day care and preschool programs aligns with our commitment to ensuring all Australia's children have access to high quality early learning, giving them the best possible start in life," she said.
"Goodstart is committed to enhancing outcomes for children in vulnerable circumstances and will provide priority access to children with additional support needs, children from Aboriginal and Torres Strait Islander backgrounds, and children who speak a language at home other than English.
"We aim to create a centre that is a highly valued part of the inner west community."
Two additional centres, one in North Melbourne and one in Brisbane's inner city, are expected to open their doors in late 2016 and early 2017.