Encouraging children to take risks, develop and fine-tune gross motor skills and foster a love of nature are the aims of Goodstart Early Learning's outdoor spaces.
Being outdoors and engaging in natural experiences are essential in teaching children to explore and take on challenges that may test their skills – such as running, jumping and skipping – and even helps them problem solve and care for the environment.
Which is why Goodstart Huntingdale's outdoor spaces have recently undergone a $150,000 upgrade which focuses on natural features include timber climbing frames, water play areas and lots of trees.
The upgrade took five and a half weeks to complete and was officially opened earlier this month.
Children loving their new area
Goodstart Huntingdale centre director Leah Tirant said the children were loving their new play areas.
"When we first started planning this playground, we went to parents and educators who were with us at the time, to get as much feedback and input as possible," Ms Tirant said.
"The overwhelming response was that they wanted to playground to feature as many natural elements as possible – with a back to nature area for messy play, and the use of natural materials," she said.
"I think parents are starting to understand what we need to do for our children is offer them the same sort of experiences they had growing up in the great outdoors."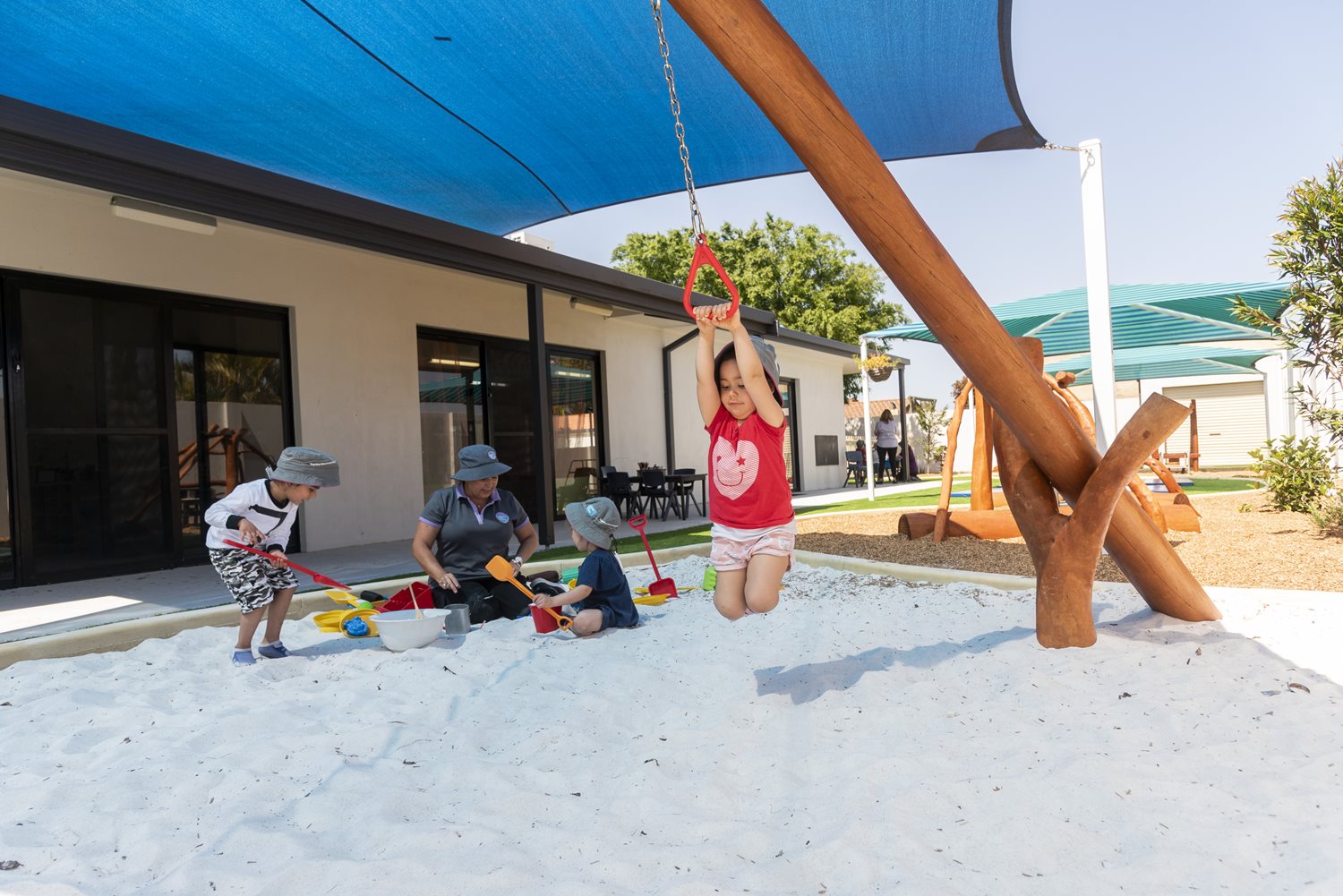 The playground, which was celebrated with an open day recently, is open-plan with plenty of space for exploration. It includes timber climbing equipment, logs used as balance beams, a new sandpit and an outdoor play kitchen in the two- to four-year-old area.
"The sandpit and the climbing frames are the most popular features of the upgrade so far."
Benefits for children
Goodstart's pedagogy and practice general manager Sue Robb said outdoor environments and experiences were a vital part of every child's development.
"The outdoors offers space to climb, balance, jump, hop and ride bikes and all of these activities and experiences enable children to master and fine-tune emerging physical skills," Ms Robb said.
"By being outdoors and engaging in experiences, we can foster a child's love of nature – which also helps them learn how things grow and how things work, for example, gardening and composting, which also bring with them sensory experiences."
Read more about the importance of outdoor play
here
and
here
.