Tracey Chrzanowski knows first-hand how difficult life can get for children living in domestic violence situations.
The Goodstart Early Learning Bowen centre director worked as a children's support worker at the Nhulunbuy Crisis Accommodation Domestic Violence and Homelessness Centre in the Northern Territory for five years before joining Goodstart.
She saw small children arriving at the centre without any belongings – no toothbrush, no change of clothes and certainly no toys.
It was this that inspired her and her team to encourage kindergarten children at Goodstart Bowen to make Treasure Bags – calico bags filled with essentials such as toothpaste, combs, toothbrushes and small gifts, including a homemade peg doll.
The essentials were donated by the families attending the centre.
"Our learning focus has been on showing gratitude and we have been talking about the many things our mums do for us each and every day, and the things we have that many others don't," Ms Chrzanowski said.
"We also support children daily in developing understanding and respect for diversity as many of these families live in Arnhem Land."
Bowen early childhood teacher Toni Mocilac made the calico bags for the treasures, complete with a front pocket and handle decorated by the children. They children then decided what would go in the bags and made peg dolls that accompany them.
As a not-for-profit social enterprise, Ms Chrzanowski said Goodstart was well-placed in the community to identify children and their families who needed a little extra love and care.
"We are all about building stronger connections with families and our community," she said.
"And we aim to give all children the chance to become successful, healthy and productive adults, and that includes all children who don't attend our centres."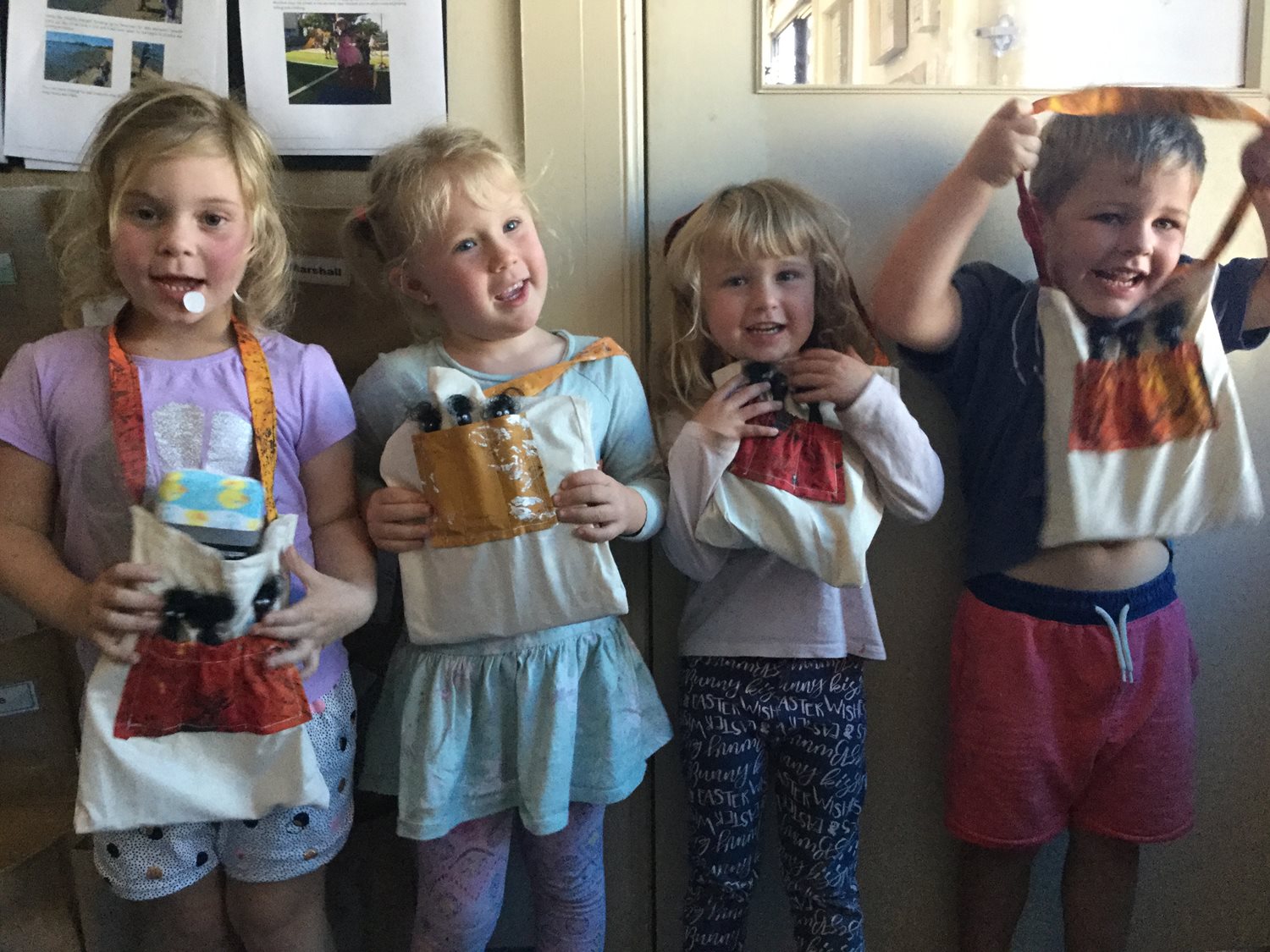 Ms Chrzanowski said her kindergarten children had a good understanding of the challenges the children at Nhulunbuy faced, and felt a real sense of pride that they could make a small difference.
The bags will be sent to the crisis centre within the next two weeks.