Wagga Wagga children are learning valuable life lessons as they work on the through their sustainable garden where produce is harvested and used in their kitchen.
Goodstart Wagga Wagga - Lake Albert Road educators built a garden on a vacant patch of dirt behind the local church, to strengthen community links.
The centre was recently recognised in the Goodstart annual awards program, where it won a major award in the sustainability category.
Centre director Suzie Wakefield said the children love harvesting the vegetables for their lunches.
"We initially had vegetable planters inside the children's play area, however our toddler group harvested our vegetable patch before the plants could establish their roots! So it was time to move," Ms Wakefield said.
The low-cost garden includes garden beds, watering systems and plants, and a functioning outdoor sink made by one of the preschool families, which the children love using.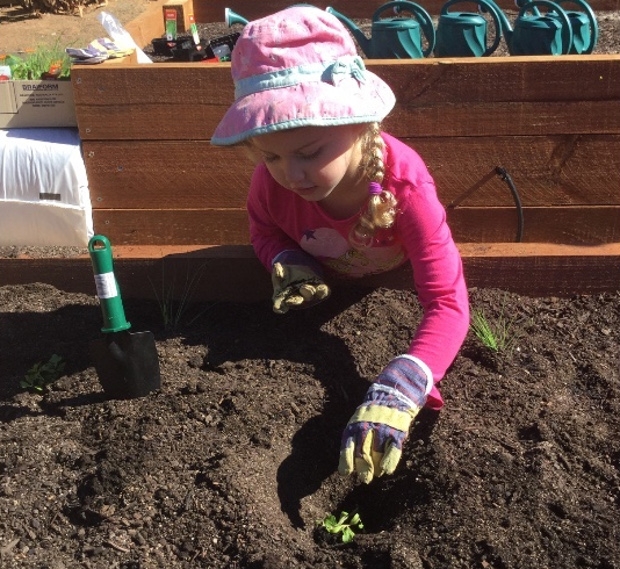 Ms Wakefield said it had been great to watch their vision come to life.
"The preschool children in particular have been very supportive of the garden and played a key role in getting the project to where it is today. They water the plants each week, and put their food waste into the composter.
"The children are currently harvesting the rocket for their lunch and there is always great discussion at the table about what the children can taste and smell," she said.
The next addition to the garden will be mosaic pavers that the children will help to install.