Listening to the stories of the Aboriginal people and becoming immersed in the culture are what Goodstart Early Learning educator Judy Filimona is most looking forward to about her secondment to Fitzroy Crossing.
The mother of six, and grandmother of 11, from Plumpton, NSW, heads to remote Western Australia this week to complete a three month stint at the Baya Gawiy Buga yani Jandu yani u Centre.
"I look forward to being immersed in the culture of a new place and I want to learn what I can about Aboriginal and Torres Strait Island people," Ms Filimona said.
"I love helping people and listening to them and their stories because they are the best thing people can share with others."
Ms Filimona is one of eight Goodstart Early Learning educators who will travel to the primarily indigenous town of Fitzroy Crossing this year as part of an effort to support the community by providing additional services.
Four hours from Broome, The Baya Gawiy centre was set up about five years ago under the National Partnership Agreement on Indigenous Early Childhood Development.
It provides care for 30 families with children ranging from four months to four years of age, 70 per cent of whom are Aboriginal.
Ms Filimona (pictured below) hails originally from New Zealand where she was brought up within the spiritual culture of the Maori people.
"My parents came from Niue which is an isolated part of the world, and just as in New Zealand, I believe that every child should have access to the best start in life."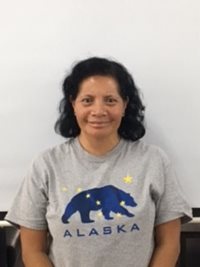 Ms Filimona has six children of her own, aged from 20-38 years old, and is the grandmother of 11 children, aged from 5-18 years old.
She said her family were thrilled with the idea of their mum visiting Fitzroy Crossing.
"For them I am a bit of a trailblazer. It is pretty adventurous going out there and they are proud of me for going."
"I really enjoyed being selected. I thought 'just be yourself'. People can tell if you're faking so my take is to be honest and transparent," she said. "I think this will help change my thinking, and the thinking of others. Every culture has different needs and the sooner we understand that, the better."
Gunnedah's Carmel McDonald will join Ms Filimona at Fitzroy and says one of the best aspects of being selected to take part was meeting other like-minded educators on her journey.
"That was one aspect I didn't really count on, but meeting other educators who feel the same way I do was great. I really enjoyed the process," Ms McDonald (pictured below) said.
"I've had very limited contact with Aboriginal culture so my plan is to really immerse myself in that. I've also never been to Western Australia before so this is a chance to have a look around and be introduced to the land by the people who live there."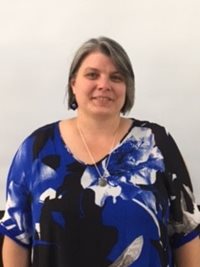 The 39-year-old is an older sister to three younger siblings, aged 30, 21 and 19, who began their time with the McDonald family as foster children, and are now adopted.
"I've helped raise them over the years and each of them have their own disabilities so that takes up a lot of my time outside of Goodstart," Ms McDonald said.
"We just fell in love with them and they became part of our family. It's been an interesting journey but I wouldn't have it any other way."
Six other educators will have the opportunity to complete a term at Baya Gawiy over the next 12 months including: Emily Landsdowne from Carrum Downs, Victoria, and Bess Spurgeon from Brighton in South Australia; Michelle Botei from Hope Valley, South Australia, and Serena Cruscanti from Nightcliff, Northern Territory; and Sharon Maxwell from Lennox Head, NSW, and Amy Sklifas from Victoria.
Goodstart Early Learning educators report back to the organisation every week to share what they have experienced, and will take their learnings about modern Aboriginal Australia back to their own centres.